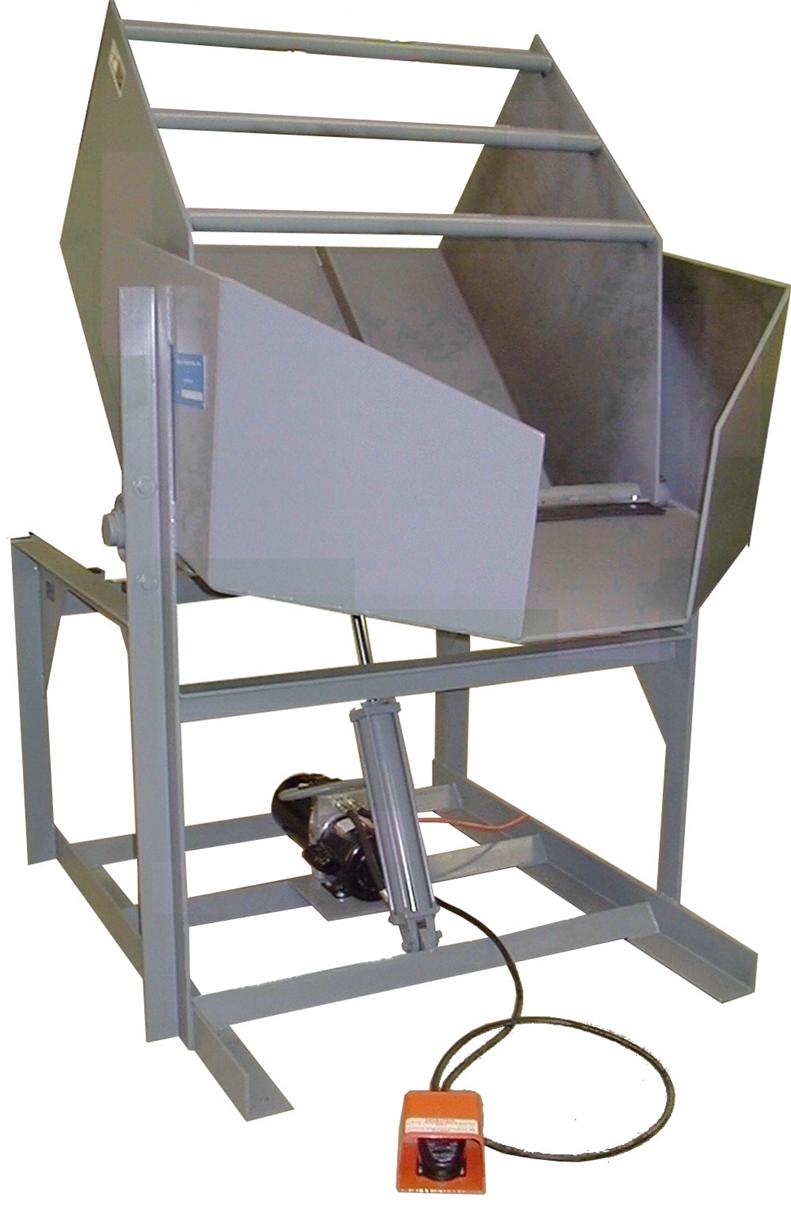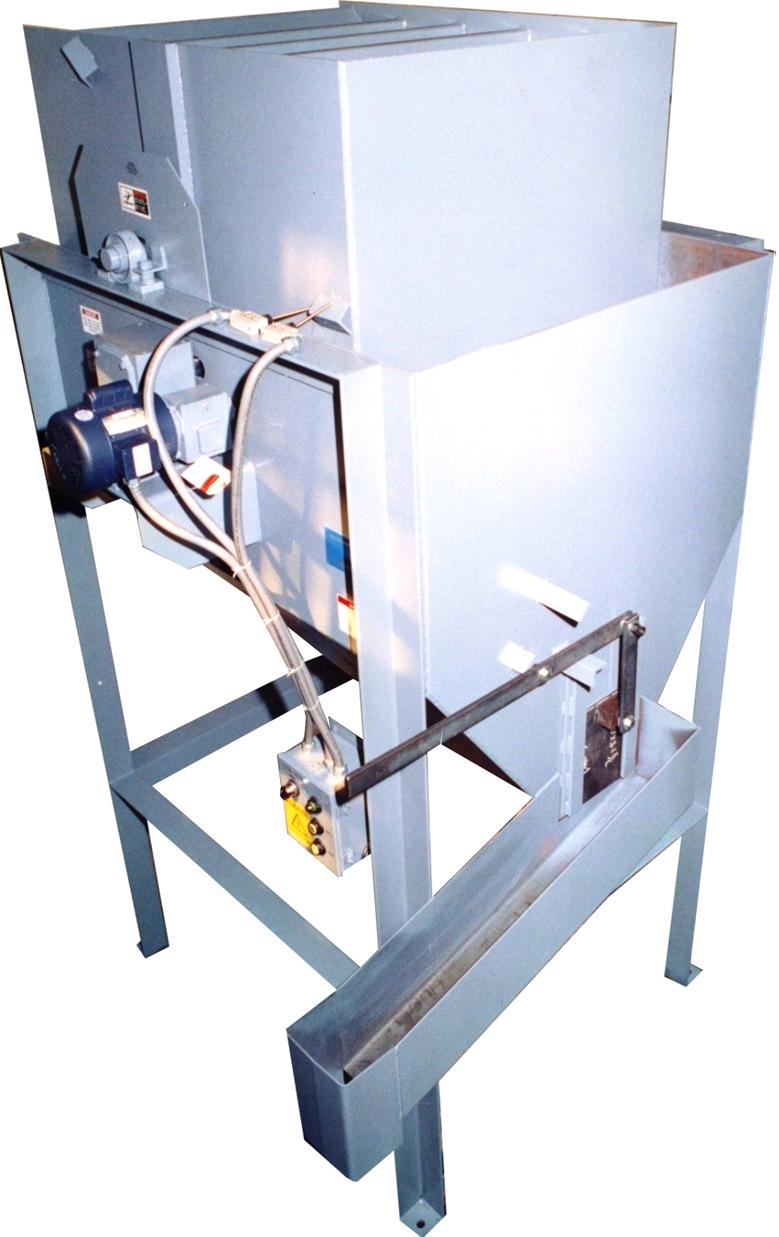 Application:
Custom designed and manufactured for applications requiring the tilting or dumping of Parts or Bins Used in packaging, sorting, and inspection operations.  Units can also be made to dump automatically based on parts level readings.
Design:
*Capacities to 4,000#
*Hydraulic or Mechanical Dumping
 Mechanism.
*Stand alone design.
*Dumping angles from 45 to 180 degrees
*Dumping speeds to suit application.
*Heavy duty construction.
*Hopper sizes to suit.
*Heavy duty worm gearmotor drives.
*Totally enclosed drive guards.
*Carbon Steel Construction
Options:
*Discharge Chutes and Baffles to suit.
*Smaller units portable, using casters.
*Discharge Chutes and Baffles to suit.
*Variable speed drives.
*Electrical Controls.
*Redundant Hydraulic Cylinders and  
 Solenoid Valves.
*Stainless Steel Construction.